Strict Standards: Non-static method View::getInstance() should not be called statically, assuming $this from incompatible context in /DISK2/www/3114/hnutimysli.cz/www/concrete/models/area.php on line 53 Strict Standards: Non-static method Cache::get() should not be called statically, assuming $this from incompatible context in /DISK2/www/3114/hnutimysli.cz/www/concrete/models/area.php on line 121 Strict Standards: Non-static method Cache::key() should not be called statically, assuming $this from incompatible context in /DISK2/www/3114/hnutimysli.cz/www/concrete/libraries/cache.php on line 117 Strict Standards: Non-static method Cache::getLibrary() should not be called statically, assuming $this from incompatible context in /DISK2/www/3114/hnutimysli.cz/www/concrete/libraries/cache.php on line 121 Strict Standards: Non-static method Cache::key() should not be called statically, assuming $this from incompatible context in /DISK2/www/3114/hnutimysli.cz/www/concrete/libraries/cache.php on line 137 Strict Standards: Non-static method PermissionsCache::exists() should not be called statically, assuming $this from incompatible context in /DISK2/www/3114/hnutimysli.cz/www/concrete/models/permissions.php on line 212 Strict Standards: Non-static method PermissionsCache::getIdentifier() should not be called statically, assuming $this from incompatible context in /DISK2/www/3114/hnutimysli.cz/www/concrete/models/permissions.php on line 15 Strict Standards: Non-static method PermissionsCache::getObject() should not be called statically, assuming $this from incompatible context in /DISK2/www/3114/hnutimysli.cz/www/concrete/models/permissions.php on line 213 Strict Standards: Non-static method PermissionsCache::getIdentifier() should not be called statically, assuming $this from incompatible context in /DISK2/www/3114/hnutimysli.cz/www/concrete/models/permissions.php on line 45 Strict Standards: Non-static method PermissionsCache::exists() should not be called statically, assuming $this from incompatible context in /DISK2/www/3114/hnutimysli.cz/www/concrete/models/permissions.php on line 212 Strict Standards: Non-static method PermissionsCache::getIdentifier() should not be called statically, assuming $this from incompatible context in /DISK2/www/3114/hnutimysli.cz/www/concrete/models/permissions.php on line 15 Strict Standards: Non-static method PermissionsCache::getObject() should not be called statically, assuming $this from incompatible context in /DISK2/www/3114/hnutimysli.cz/www/concrete/models/permissions.php on line 213 Strict Standards: Non-static method PermissionsCache::getIdentifier() should not be called statically, assuming $this from incompatible context in /DISK2/www/3114/hnutimysli.cz/www/concrete/models/permissions.php on line 45 Strict Standards: Non-static method Cache::get() should not be called statically, assuming $this from incompatible context in /DISK2/www/3114/hnutimysli.cz/www/concrete/models/collection.php on line 648 Strict Standards: Non-static method Cache::key() should not be called statically, assuming $this from incompatible context in /DISK2/www/3114/hnutimysli.cz/www/concrete/libraries/cache.php on line 117 Strict Standards: Non-static method Cache::getLibrary() should not be called statically, assuming $this from incompatible context in /DISK2/www/3114/hnutimysli.cz/www/concrete/libraries/cache.php on line 121 Strict Standards: Non-static method Cache::key() should not be called statically, assuming $this from incompatible context in /DISK2/www/3114/hnutimysli.cz/www/concrete/libraries/cache.php on line 137 Strict Standards: Non-static method View::getInstance() should not be called statically, assuming $this from incompatible context in /DISK2/www/3114/hnutimysli.cz/www/concrete/models/page.php on line 128 Strict Standards: Non-static method Loader::element() should not be called statically, assuming $this from incompatible context in /DISK2/www/3114/hnutimysli.cz/www/concrete/libraries/block_view.php on line 57 Strict Standards: Non-static method Loader::db() should not be called statically, assuming $this from incompatible context in /DISK2/www/3114/hnutimysli.cz/www/concrete/models/collection.php on line 415 Strict Standards: Non-static method Loader::db() should not be called statically, assuming $this from incompatible context in /DISK2/www/3114/hnutimysli.cz/www/concrete/models/area.php on line 435 Strict Standards: Non-static method Loader::element() should not be called statically, assuming $this from incompatible context in /DISK2/www/3114/hnutimysli.cz/www/concrete/libraries/block_view.php on line 57 Strict Standards: Non-static method Loader::db() should not be called statically, assuming $this from incompatible context in /DISK2/www/3114/hnutimysli.cz/www/concrete/models/collection.php on line 415 Strict Standards: Non-static method View::getInstance() should not be called statically, assuming $this from incompatible context in /DISK2/www/3114/hnutimysli.cz/www/concrete/models/page.php on line 128
Strict Standards: Non-static method View::getInstance() should not be called statically, assuming $this from incompatible context in /DISK2/www/3114/hnutimysli.cz/www/concrete/models/area.php on line 53 Strict Standards: Non-static method Cache::get() should not be called statically, assuming $this from incompatible context in /DISK2/www/3114/hnutimysli.cz/www/concrete/models/area.php on line 121 Strict Standards: Non-static method Cache::key() should not be called statically, assuming $this from incompatible context in /DISK2/www/3114/hnutimysli.cz/www/concrete/libraries/cache.php on line 117 Strict Standards: Non-static method Cache::getLibrary() should not be called statically, assuming $this from incompatible context in /DISK2/www/3114/hnutimysli.cz/www/concrete/libraries/cache.php on line 121 Strict Standards: Non-static method Cache::key() should not be called statically, assuming $this from incompatible context in /DISK2/www/3114/hnutimysli.cz/www/concrete/libraries/cache.php on line 137 Strict Standards: Non-static method PermissionsCache::exists() should not be called statically, assuming $this from incompatible context in /DISK2/www/3114/hnutimysli.cz/www/concrete/models/permissions.php on line 212 Strict Standards: Non-static method PermissionsCache::getIdentifier() should not be called statically, assuming $this from incompatible context in /DISK2/www/3114/hnutimysli.cz/www/concrete/models/permissions.php on line 15 Strict Standards: Non-static method PermissionsCache::getObject() should not be called statically, assuming $this from incompatible context in /DISK2/www/3114/hnutimysli.cz/www/concrete/models/permissions.php on line 213 Strict Standards: Non-static method PermissionsCache::getIdentifier() should not be called statically, assuming $this from incompatible context in /DISK2/www/3114/hnutimysli.cz/www/concrete/models/permissions.php on line 45 Strict Standards: Non-static method PermissionsCache::exists() should not be called statically, assuming $this from incompatible context in /DISK2/www/3114/hnutimysli.cz/www/concrete/models/permissions.php on line 212 Strict Standards: Non-static method PermissionsCache::getIdentifier() should not be called statically, assuming $this from incompatible context in /DISK2/www/3114/hnutimysli.cz/www/concrete/models/permissions.php on line 15 Strict Standards: Non-static method PermissionsCache::getObject() should not be called statically, assuming $this from incompatible context in /DISK2/www/3114/hnutimysli.cz/www/concrete/models/permissions.php on line 213 Strict Standards: Non-static method PermissionsCache::getIdentifier() should not be called statically, assuming $this from incompatible context in /DISK2/www/3114/hnutimysli.cz/www/concrete/models/permissions.php on line 45 Strict Standards: Non-static method Cache::get() should not be called statically, assuming $this from incompatible context in /DISK2/www/3114/hnutimysli.cz/www/concrete/models/collection.php on line 648 Strict Standards: Non-static method Cache::key() should not be called statically, assuming $this from incompatible context in /DISK2/www/3114/hnutimysli.cz/www/concrete/libraries/cache.php on line 117 Strict Standards: Non-static method Cache::getLibrary() should not be called statically, assuming $this from incompatible context in /DISK2/www/3114/hnutimysli.cz/www/concrete/libraries/cache.php on line 121 Strict Standards: Non-static method Cache::key() should not be called statically, assuming $this from incompatible context in /DISK2/www/3114/hnutimysli.cz/www/concrete/libraries/cache.php on line 137 Strict Standards: Non-static method Area::getOrCreate() should not be called statically in /DISK2/www/3114/hnutimysli.cz/www/concrete/models/block.php on line 63 Strict Standards: Non-static method Area::get() should not be called statically in /DISK2/www/3114/hnutimysli.cz/www/concrete/models/area.php on line 153 Strict Standards: Non-static method Cache::get() should not be called statically in /DISK2/www/3114/hnutimysli.cz/www/concrete/models/area.php on line 121 Strict Standards: Non-static method Cache::key() should not be called statically in /DISK2/www/3114/hnutimysli.cz/www/concrete/libraries/cache.php on line 117 Strict Standards: Non-static method Cache::getLibrary() should not be called statically in /DISK2/www/3114/hnutimysli.cz/www/concrete/libraries/cache.php on line 121 Strict Standards: Non-static method Cache::key() should not be called statically in /DISK2/www/3114/hnutimysli.cz/www/concrete/libraries/cache.php on line 137 Strict Standards: Non-static method Cache::get() should not be called statically in /DISK2/www/3114/hnutimysli.cz/www/concrete/models/block.php on line 67 Strict Standards: Non-static method Cache::key() should not be called statically in /DISK2/www/3114/hnutimysli.cz/www/concrete/libraries/cache.php on line 117 Strict Standards: Non-static method Cache::getLibrary() should not be called statically in /DISK2/www/3114/hnutimysli.cz/www/concrete/libraries/cache.php on line 121 Strict Standards: Non-static method Cache::key() should not be called statically in /DISK2/www/3114/hnutimysli.cz/www/concrete/libraries/cache.php on line 137 Strict Standards: Non-static method Loader::helper() should not be called statically, assuming $this from incompatible context in /DISK2/www/3114/hnutimysli.cz/www/concrete/libraries/controller.php on line 47 Strict Standards: Non-static method Object::camelcase() should not be called statically, assuming $this from incompatible context in /DISK2/www/3114/hnutimysli.cz/www/concrete/libraries/loader.php on line 259 Strict Standards: Non-static method View::getInstance() should not be called statically, assuming $this from incompatible context in /DISK2/www/3114/hnutimysli.cz/www/concrete/models/page.php on line 128 Strict Standards: Non-static method Loader::element() should not be called statically, assuming $this from incompatible context in /DISK2/www/3114/hnutimysli.cz/www/concrete/libraries/block_view.php on line 57 Strict Standards: Non-static method Loader::db() should not be called statically, assuming $this from incompatible context in /DISK2/www/3114/hnutimysli.cz/www/concrete/models/collection.php on line 415 Strict Standards: Non-static method Loader::db() should not be called statically, assuming $this from incompatible context in /DISK2/www/3114/hnutimysli.cz/www/concrete/models/area.php on line 435 Strict Standards: Non-static method PermissionsCache::exists() should not be called statically, assuming $this from incompatible context in /DISK2/www/3114/hnutimysli.cz/www/concrete/models/permissions.php on line 212 Strict Standards: Non-static method PermissionsCache::getIdentifier() should not be called statically, assuming $this from incompatible context in /DISK2/www/3114/hnutimysli.cz/www/concrete/models/permissions.php on line 15 Strict Standards: Non-static method PermissionsCache::getObject() should not be called statically, assuming $this from incompatible context in /DISK2/www/3114/hnutimysli.cz/www/concrete/models/permissions.php on line 213 Strict Standards: Non-static method PermissionsCache::getIdentifier() should not be called statically, assuming $this from incompatible context in /DISK2/www/3114/hnutimysli.cz/www/concrete/models/permissions.php on line 45 Strict Standards: Non-static method View::getInstance() should not be called statically, assuming $this from incompatible context in /DISK2/www/3114/hnutimysli.cz/www/concrete/models/page.php on line 128 Strict Standards: Non-static method Loader::controller() should not be called statically, assuming $this from incompatible context in /DISK2/www/3114/hnutimysli.cz/www/concrete/libraries/block_view.php on line 197 Strict Standards: Non-static method Loader::db() should not be called statically, assuming $this from incompatible context in /DISK2/www/3114/hnutimysli.cz/www/concrete/libraries/block_view.php on line 28 Strict Standards: Non-static method Loader::helper() should not be called statically, assuming $this from incompatible context in /DISK2/www/3114/hnutimysli.cz/www/concrete/libraries/controller.php on line 47 Strict Standards: Non-static method Object::camelcase() should not be called statically, assuming $this from incompatible context in /DISK2/www/3114/hnutimysli.cz/www/concrete/libraries/loader.php on line 259 Strict Standards: Non-static method Cache::get() should not be called statically, assuming $this from incompatible context in /DISK2/www/3114/hnutimysli.cz/www/concrete/libraries/block_view.php on line 222 Strict Standards: Non-static method Cache::key() should not be called statically, assuming $this from incompatible context in /DISK2/www/3114/hnutimysli.cz/www/concrete/libraries/cache.php on line 117 Strict Standards: Non-static method Cache::getLibrary() should not be called statically, assuming $this from incompatible context in /DISK2/www/3114/hnutimysli.cz/www/concrete/libraries/cache.php on line 121 Strict Standards: Non-static method Cache::key() should not be called statically, assuming $this from incompatible context in /DISK2/www/3114/hnutimysli.cz/www/concrete/libraries/cache.php on line 137 Strict Standards: Non-static method Loader::db() should not be called statically, assuming $this from incompatible context in /DISK2/www/3114/hnutimysli.cz/www/concrete/models/block.php on line 557
Považujeme je za běžnou součást našich měst. Každý den je míjíme vlastně bez povšimnutí a tak sotva registrujeme, že jich je čím dál tím více. Denně využíváme jejich služeb, sprejeři je všelijak zdobí, psi mají kde močit.

Řeč je o novodobých patnících, pahýlech čnících z chodníků, trávníků či záhonů. Řeč je o skříních, ze kterých vedou rozvody elektřiny, plynu, TV kabelů, internetu do domácností i kanceláří. Řeč je o škatulích, které hyzdí město, ale my je už ani nevnímáme, protože...

Proč vlastně?

Je to tím, že je nám veřejný prostor lhostejný? Je to tím, že umístění krabice na chodník je levnější než vysekání díry do domovní zdi? Je to tím, že si jako majitelé domů nechceme ničit fasádu?

Jsme tak otupělí, že nevidíme, jak škaredě naše ulice vypadají? Tu rozvodná skříň, tu popelnice, tu kontajner na tříděný odpad. Nebo ještě hůř - je nám to jedno?

Co všechno ještě vystrčíme na ulici, než se probudíme?
Nu, pokochejme se: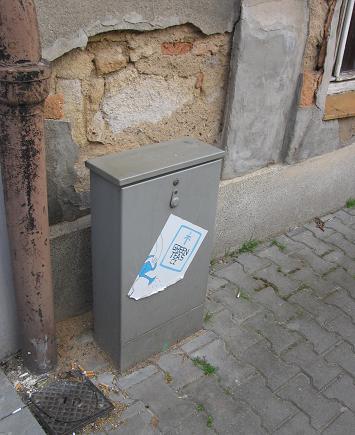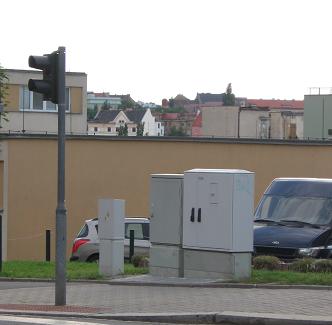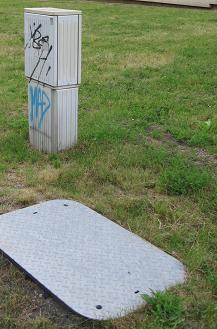 U zimního stadiónu se stavitelé pahýlů vyřádili...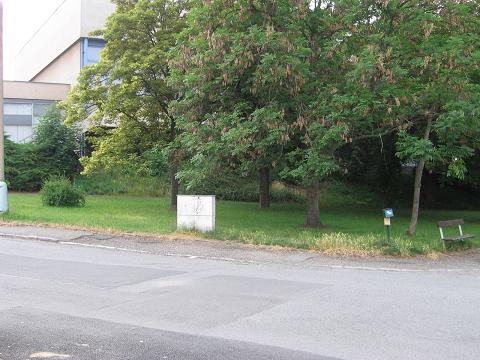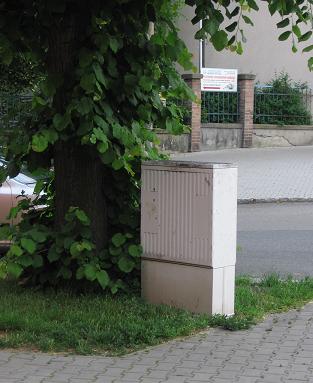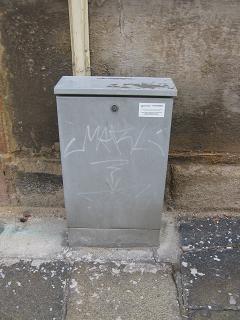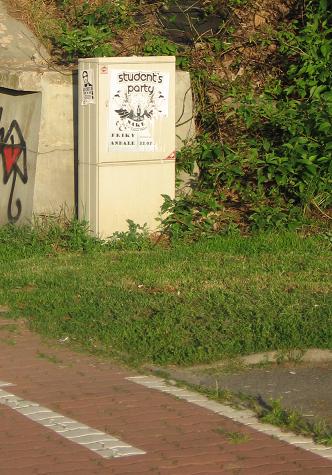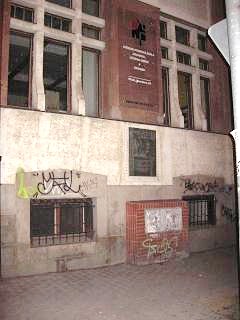 V této škole učí studenty a studentky designu... hotová triáda: pahýl, nad ním pamětní deska a nad ní symetricky tabule s logem a označením školy (o dekorativní malbě na kamenném obložení nemluvě).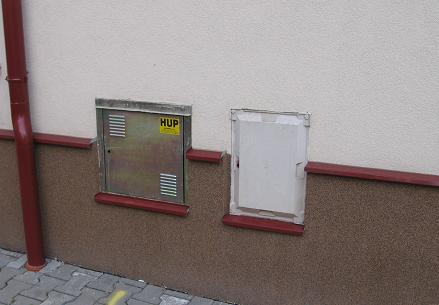 A ne že by to nešlo vkusněji - jako v tomto případě v Plzenecké ulici v Plzni na Slovanech, které jsou jinak pahýly doslova porostlé.
Strict Standards: Non-static method View::getInstance() should not be called statically, assuming $this from incompatible context in /DISK2/www/3114/hnutimysli.cz/www/concrete/models/page.php on line 128 Strict Standards: Non-static method Loader::element() should not be called statically, assuming $this from incompatible context in /DISK2/www/3114/hnutimysli.cz/www/concrete/libraries/block_view.php on line 57 Strict Standards: Non-static method Loader::db() should not be called statically, assuming $this from incompatible context in /DISK2/www/3114/hnutimysli.cz/www/concrete/models/collection.php on line 415 Strict Standards: Non-static method View::getInstance() should not be called statically, assuming $this from incompatible context in /DISK2/www/3114/hnutimysli.cz/www/concrete/models/page.php on line 128
Strict Standards: Non-static method View::getInstance() should not be called statically, assuming $this from incompatible context in /DISK2/www/3114/hnutimysli.cz/www/concrete/models/area.php on line 53 Strict Standards: Non-static method Cache::get() should not be called statically, assuming $this from incompatible context in /DISK2/www/3114/hnutimysli.cz/www/concrete/models/area.php on line 121 Strict Standards: Non-static method Cache::key() should not be called statically, assuming $this from incompatible context in /DISK2/www/3114/hnutimysli.cz/www/concrete/libraries/cache.php on line 117 Strict Standards: Non-static method Cache::getLibrary() should not be called statically, assuming $this from incompatible context in /DISK2/www/3114/hnutimysli.cz/www/concrete/libraries/cache.php on line 121 Strict Standards: Non-static method Cache::key() should not be called statically, assuming $this from incompatible context in /DISK2/www/3114/hnutimysli.cz/www/concrete/libraries/cache.php on line 137 Strict Standards: Non-static method PermissionsCache::exists() should not be called statically, assuming $this from incompatible context in /DISK2/www/3114/hnutimysli.cz/www/concrete/models/permissions.php on line 212 Strict Standards: Non-static method PermissionsCache::getIdentifier() should not be called statically, assuming $this from incompatible context in /DISK2/www/3114/hnutimysli.cz/www/concrete/models/permissions.php on line 15 Strict Standards: Non-static method PermissionsCache::getObject() should not be called statically, assuming $this from incompatible context in /DISK2/www/3114/hnutimysli.cz/www/concrete/models/permissions.php on line 213 Strict Standards: Non-static method PermissionsCache::getIdentifier() should not be called statically, assuming $this from incompatible context in /DISK2/www/3114/hnutimysli.cz/www/concrete/models/permissions.php on line 45 Strict Standards: Non-static method PermissionsCache::exists() should not be called statically, assuming $this from incompatible context in /DISK2/www/3114/hnutimysli.cz/www/concrete/models/permissions.php on line 212 Strict Standards: Non-static method PermissionsCache::getIdentifier() should not be called statically, assuming $this from incompatible context in /DISK2/www/3114/hnutimysli.cz/www/concrete/models/permissions.php on line 15 Strict Standards: Non-static method PermissionsCache::getObject() should not be called statically, assuming $this from incompatible context in /DISK2/www/3114/hnutimysli.cz/www/concrete/models/permissions.php on line 213 Strict Standards: Non-static method PermissionsCache::getIdentifier() should not be called statically, assuming $this from incompatible context in /DISK2/www/3114/hnutimysli.cz/www/concrete/models/permissions.php on line 45 Strict Standards: Non-static method Cache::get() should not be called statically, assuming $this from incompatible context in /DISK2/www/3114/hnutimysli.cz/www/concrete/models/collection.php on line 648 Strict Standards: Non-static method Cache::key() should not be called statically, assuming $this from incompatible context in /DISK2/www/3114/hnutimysli.cz/www/concrete/libraries/cache.php on line 117 Strict Standards: Non-static method Cache::getLibrary() should not be called statically, assuming $this from incompatible context in /DISK2/www/3114/hnutimysli.cz/www/concrete/libraries/cache.php on line 121 Strict Standards: Non-static method Cache::key() should not be called statically, assuming $this from incompatible context in /DISK2/www/3114/hnutimysli.cz/www/concrete/libraries/cache.php on line 137 Strict Standards: Non-static method View::getInstance() should not be called statically, assuming $this from incompatible context in /DISK2/www/3114/hnutimysli.cz/www/concrete/models/page.php on line 128 Strict Standards: Non-static method Loader::element() should not be called statically, assuming $this from incompatible context in /DISK2/www/3114/hnutimysli.cz/www/concrete/libraries/block_view.php on line 57 Strict Standards: Non-static method Loader::db() should not be called statically, assuming $this from incompatible context in /DISK2/www/3114/hnutimysli.cz/www/concrete/models/collection.php on line 415 Strict Standards: Non-static method Loader::db() should not be called statically, assuming $this from incompatible context in /DISK2/www/3114/hnutimysli.cz/www/concrete/models/area.php on line 435 Strict Standards: Non-static method Loader::element() should not be called statically, assuming $this from incompatible context in /DISK2/www/3114/hnutimysli.cz/www/concrete/libraries/block_view.php on line 57 Strict Standards: Non-static method Loader::db() should not be called statically, assuming $this from incompatible context in /DISK2/www/3114/hnutimysli.cz/www/concrete/models/collection.php on line 415 Strict Standards: Non-static method View::getInstance() should not be called statically, assuming $this from incompatible context in /DISK2/www/3114/hnutimysli.cz/www/concrete/models/page.php on line 128
Strict Standards: Non-static method View::getInstance() should not be called statically, assuming $this from incompatible context in /DISK2/www/3114/hnutimysli.cz/www/concrete/models/area.php on line 53 Strict Standards: Non-static method Cache::get() should not be called statically, assuming $this from incompatible context in /DISK2/www/3114/hnutimysli.cz/www/concrete/models/area.php on line 121 Strict Standards: Non-static method Cache::key() should not be called statically, assuming $this from incompatible context in /DISK2/www/3114/hnutimysli.cz/www/concrete/libraries/cache.php on line 117 Strict Standards: Non-static method Cache::getLibrary() should not be called statically, assuming $this from incompatible context in /DISK2/www/3114/hnutimysli.cz/www/concrete/libraries/cache.php on line 121 Strict Standards: Non-static method Cache::key() should not be called statically, assuming $this from incompatible context in /DISK2/www/3114/hnutimysli.cz/www/concrete/libraries/cache.php on line 137 Strict Standards: Non-static method PermissionsCache::exists() should not be called statically, assuming $this from incompatible context in /DISK2/www/3114/hnutimysli.cz/www/concrete/models/permissions.php on line 212 Strict Standards: Non-static method PermissionsCache::getIdentifier() should not be called statically, assuming $this from incompatible context in /DISK2/www/3114/hnutimysli.cz/www/concrete/models/permissions.php on line 15 Strict Standards: Non-static method PermissionsCache::getObject() should not be called statically, assuming $this from incompatible context in /DISK2/www/3114/hnutimysli.cz/www/concrete/models/permissions.php on line 213 Strict Standards: Non-static method PermissionsCache::getIdentifier() should not be called statically, assuming $this from incompatible context in /DISK2/www/3114/hnutimysli.cz/www/concrete/models/permissions.php on line 45 Strict Standards: Non-static method PermissionsCache::exists() should not be called statically, assuming $this from incompatible context in /DISK2/www/3114/hnutimysli.cz/www/concrete/models/permissions.php on line 212 Strict Standards: Non-static method PermissionsCache::getIdentifier() should not be called statically, assuming $this from incompatible context in /DISK2/www/3114/hnutimysli.cz/www/concrete/models/permissions.php on line 15 Strict Standards: Non-static method PermissionsCache::getObject() should not be called statically, assuming $this from incompatible context in /DISK2/www/3114/hnutimysli.cz/www/concrete/models/permissions.php on line 213 Strict Standards: Non-static method PermissionsCache::getIdentifier() should not be called statically, assuming $this from incompatible context in /DISK2/www/3114/hnutimysli.cz/www/concrete/models/permissions.php on line 45 Strict Standards: Non-static method Cache::get() should not be called statically, assuming $this from incompatible context in /DISK2/www/3114/hnutimysli.cz/www/concrete/models/collection.php on line 648 Strict Standards: Non-static method Cache::key() should not be called statically, assuming $this from incompatible context in /DISK2/www/3114/hnutimysli.cz/www/concrete/libraries/cache.php on line 117 Strict Standards: Non-static method Cache::getLibrary() should not be called statically, assuming $this from incompatible context in /DISK2/www/3114/hnutimysli.cz/www/concrete/libraries/cache.php on line 121 Strict Standards: Non-static method Cache::key() should not be called statically, assuming $this from incompatible context in /DISK2/www/3114/hnutimysli.cz/www/concrete/libraries/cache.php on line 137 Strict Standards: Non-static method Area::getOrCreate() should not be called statically in /DISK2/www/3114/hnutimysli.cz/www/concrete/models/block.php on line 63 Strict Standards: Non-static method Area::get() should not be called statically in /DISK2/www/3114/hnutimysli.cz/www/concrete/models/area.php on line 153 Strict Standards: Non-static method Cache::get() should not be called statically in /DISK2/www/3114/hnutimysli.cz/www/concrete/models/area.php on line 121 Strict Standards: Non-static method Cache::key() should not be called statically in /DISK2/www/3114/hnutimysli.cz/www/concrete/libraries/cache.php on line 117 Strict Standards: Non-static method Cache::getLibrary() should not be called statically in /DISK2/www/3114/hnutimysli.cz/www/concrete/libraries/cache.php on line 121 Strict Standards: Non-static method Cache::key() should not be called statically in /DISK2/www/3114/hnutimysli.cz/www/concrete/libraries/cache.php on line 137 Strict Standards: Non-static method Cache::get() should not be called statically in /DISK2/www/3114/hnutimysli.cz/www/concrete/models/block.php on line 67 Strict Standards: Non-static method Cache::key() should not be called statically in /DISK2/www/3114/hnutimysli.cz/www/concrete/libraries/cache.php on line 117 Strict Standards: Non-static method Cache::getLibrary() should not be called statically in /DISK2/www/3114/hnutimysli.cz/www/concrete/libraries/cache.php on line 121 Strict Standards: Non-static method Cache::key() should not be called statically in /DISK2/www/3114/hnutimysli.cz/www/concrete/libraries/cache.php on line 137 Strict Standards: Non-static method Loader::helper() should not be called statically, assuming $this from incompatible context in /DISK2/www/3114/hnutimysli.cz/www/concrete/libraries/controller.php on line 47 Strict Standards: Non-static method Object::camelcase() should not be called statically, assuming $this from incompatible context in /DISK2/www/3114/hnutimysli.cz/www/concrete/libraries/loader.php on line 259 Strict Standards: Non-static method Area::getOrCreate() should not be called statically in /DISK2/www/3114/hnutimysli.cz/www/concrete/models/block.php on line 63 Strict Standards: Non-static method Area::get() should not be called statically in /DISK2/www/3114/hnutimysli.cz/www/concrete/models/area.php on line 153 Strict Standards: Non-static method Cache::get() should not be called statically in /DISK2/www/3114/hnutimysli.cz/www/concrete/models/area.php on line 121 Strict Standards: Non-static method Cache::key() should not be called statically in /DISK2/www/3114/hnutimysli.cz/www/concrete/libraries/cache.php on line 117 Strict Standards: Non-static method Cache::getLibrary() should not be called statically in /DISK2/www/3114/hnutimysli.cz/www/concrete/libraries/cache.php on line 121 Strict Standards: Non-static method Cache::key() should not be called statically in /DISK2/www/3114/hnutimysli.cz/www/concrete/libraries/cache.php on line 137 Strict Standards: Non-static method Cache::get() should not be called statically in /DISK2/www/3114/hnutimysli.cz/www/concrete/models/block.php on line 67 Strict Standards: Non-static method Cache::key() should not be called statically in /DISK2/www/3114/hnutimysli.cz/www/concrete/libraries/cache.php on line 117 Strict Standards: Non-static method Cache::getLibrary() should not be called statically in /DISK2/www/3114/hnutimysli.cz/www/concrete/libraries/cache.php on line 121 Strict Standards: Non-static method Cache::key() should not be called statically in /DISK2/www/3114/hnutimysli.cz/www/concrete/libraries/cache.php on line 137 Strict Standards: Non-static method Loader::helper() should not be called statically, assuming $this from incompatible context in /DISK2/www/3114/hnutimysli.cz/www/concrete/libraries/controller.php on line 47 Strict Standards: Non-static method Object::camelcase() should not be called statically, assuming $this from incompatible context in /DISK2/www/3114/hnutimysli.cz/www/concrete/libraries/loader.php on line 259 Strict Standards: Non-static method View::getInstance() should not be called statically, assuming $this from incompatible context in /DISK2/www/3114/hnutimysli.cz/www/concrete/models/page.php on line 128 Strict Standards: Non-static method Loader::element() should not be called statically, assuming $this from incompatible context in /DISK2/www/3114/hnutimysli.cz/www/concrete/libraries/block_view.php on line 57 Strict Standards: Non-static method Loader::db() should not be called statically, assuming $this from incompatible context in /DISK2/www/3114/hnutimysli.cz/www/concrete/models/collection.php on line 415 Strict Standards: Non-static method Loader::db() should not be called statically, assuming $this from incompatible context in /DISK2/www/3114/hnutimysli.cz/www/concrete/models/area.php on line 435 Strict Standards: Non-static method PermissionsCache::exists() should not be called statically, assuming $this from incompatible context in /DISK2/www/3114/hnutimysli.cz/www/concrete/models/permissions.php on line 212 Strict Standards: Non-static method PermissionsCache::getIdentifier() should not be called statically, assuming $this from incompatible context in /DISK2/www/3114/hnutimysli.cz/www/concrete/models/permissions.php on line 15 Strict Standards: Non-static method PermissionsCache::getObject() should not be called statically, assuming $this from incompatible context in /DISK2/www/3114/hnutimysli.cz/www/concrete/models/permissions.php on line 213 Strict Standards: Non-static method PermissionsCache::getIdentifier() should not be called statically, assuming $this from incompatible context in /DISK2/www/3114/hnutimysli.cz/www/concrete/models/permissions.php on line 45 Strict Standards: Non-static method View::getInstance() should not be called statically, assuming $this from incompatible context in /DISK2/www/3114/hnutimysli.cz/www/concrete/models/page.php on line 128 Strict Standards: Non-static method Loader::controller() should not be called statically, assuming $this from incompatible context in /DISK2/www/3114/hnutimysli.cz/www/concrete/libraries/block_view.php on line 197 Strict Standards: Non-static method Loader::db() should not be called statically, assuming $this from incompatible context in /DISK2/www/3114/hnutimysli.cz/www/concrete/libraries/block_view.php on line 28 Strict Standards: Non-static method Loader::helper() should not be called statically, assuming $this from incompatible context in /DISK2/www/3114/hnutimysli.cz/www/concrete/libraries/controller.php on line 47 Strict Standards: Non-static method Object::camelcase() should not be called statically, assuming $this from incompatible context in /DISK2/www/3114/hnutimysli.cz/www/concrete/libraries/loader.php on line 259 Strict Standards: Non-static method Loader::db() should not be called statically, assuming $this from incompatible context in /DISK2/www/3114/hnutimysli.cz/www/concrete/models/page_list.php on line 202 Strict Standards: Non-static method Loader::db() should not be called statically, assuming $this from incompatible context in /DISK2/www/3114/hnutimysli.cz/www/concrete/blocks/next_previous/controller.php on line 110 Strict Standards: Non-static method Cache::set() should not be called statically, assuming $this from incompatible context in /DISK2/www/3114/hnutimysli.cz/www/concrete/blocks/next_previous/controller.php on line 121 Strict Standards: Non-static method Cache::key() should not be called statically, assuming $this from incompatible context in /DISK2/www/3114/hnutimysli.cz/www/concrete/libraries/cache.php on line 101 Strict Standards: Non-static method Cache::getLibrary() should not be called statically, assuming $this from incompatible context in /DISK2/www/3114/hnutimysli.cz/www/concrete/libraries/cache.php on line 103 Strict Standards: Non-static method Cache::key() should not be called statically, assuming $this from incompatible context in /DISK2/www/3114/hnutimysli.cz/www/concrete/libraries/cache.php on line 107 Strict Standards: Non-static method Loader::helper() should not be called statically, assuming $this from incompatible context in /DISK2/www/3114/hnutimysli.cz/www/concrete/models/page_list.php on line 119 Strict Standards: Non-static method Object::camelcase() should not be called statically, assuming $this from incompatible context in /DISK2/www/3114/hnutimysli.cz/www/concrete/libraries/loader.php on line 259 Strict Standards: Non-static method Loader::db() should not be called statically, assuming $this from incompatible context in /DISK2/www/3114/hnutimysli.cz/www/concrete/libraries/item_list.php on line 202 Strict Standards: Non-static method Loader::db() should not be called statically, assuming $this from incompatible context in /DISK2/www/3114/hnutimysli.cz/www/concrete/libraries/item_list.php on line 56 Strict Standards: Non-static method Loader::db() should not be called statically in /DISK2/www/3114/hnutimysli.cz/www/concrete/models/attribute/key.php on line 96 Strict Standards: Non-static method Loader::helper() should not be called statically in /DISK2/www/3114/hnutimysli.cz/www/concrete/models/attribute/key.php on line 103 Strict Standards: Non-static method Object::camelcase() should not be called statically in /DISK2/www/3114/hnutimysli.cz/www/concrete/libraries/loader.php on line 259 Strict Standards: Non-static method Object::camelcase() should not be called statically, assuming $this from incompatible context in /DISK2/www/3114/hnutimysli.cz/www/concrete/helpers/text.php on line 181 Strict Standards: Non-static method Cache::get() should not be called statically in /DISK2/www/3114/hnutimysli.cz/www/concrete/models/attribute/categories/collection.php on line 73 Strict Standards: Non-static method Cache::key() should not be called statically in /DISK2/www/3114/hnutimysli.cz/www/concrete/libraries/cache.php on line 117 Strict Standards: Non-static method Cache::getLibrary() should not be called statically in /DISK2/www/3114/hnutimysli.cz/www/concrete/libraries/cache.php on line 121 Strict Standards: Non-static method Cache::key() should not be called statically in /DISK2/www/3114/hnutimysli.cz/www/concrete/libraries/cache.php on line 137 Strict Standards: Non-static method Cache::get() should not be called statically in /DISK2/www/3114/hnutimysli.cz/www/concrete/models/attribute/categories/collection.php on line 73 Strict Standards: Non-static method Cache::key() should not be called statically in /DISK2/www/3114/hnutimysli.cz/www/concrete/libraries/cache.php on line 117 Strict Standards: Non-static method Cache::getLibrary() should not be called statically in /DISK2/www/3114/hnutimysli.cz/www/concrete/libraries/cache.php on line 121 Strict Standards: Non-static method Cache::key() should not be called statically in /DISK2/www/3114/hnutimysli.cz/www/concrete/libraries/cache.php on line 137 Strict Standards: Non-static method Cache::get() should not be called statically in /DISK2/www/3114/hnutimysli.cz/www/concrete/models/attribute/categories/collection.php on line 73 Strict Standards: Non-static method Cache::key() should not be called statically in /DISK2/www/3114/hnutimysli.cz/www/concrete/libraries/cache.php on line 117 Strict Standards: Non-static method Cache::getLibrary() should not be called statically in /DISK2/www/3114/hnutimysli.cz/www/concrete/libraries/cache.php on line 121 Strict Standards: Non-static method Cache::key() should not be called statically in /DISK2/www/3114/hnutimysli.cz/www/concrete/libraries/cache.php on line 137 Strict Standards: Non-static method Cache::get() should not be called statically in /DISK2/www/3114/hnutimysli.cz/www/concrete/models/attribute/categories/collection.php on line 73 Strict Standards: Non-static method Cache::key() should not be called statically in /DISK2/www/3114/hnutimysli.cz/www/concrete/libraries/cache.php on line 117 Strict Standards: Non-static method Cache::getLibrary() should not be called statically in /DISK2/www/3114/hnutimysli.cz/www/concrete/libraries/cache.php on line 121 Strict Standards: Non-static method Cache::key() should not be called statically in /DISK2/www/3114/hnutimysli.cz/www/concrete/libraries/cache.php on line 137 Strict Standards: Non-static method Cache::get() should not be called statically in /DISK2/www/3114/hnutimysli.cz/www/concrete/models/attribute/categories/collection.php on line 73 Strict Standards: Non-static method Cache::key() should not be called statically in /DISK2/www/3114/hnutimysli.cz/www/concrete/libraries/cache.php on line 117 Strict Standards: Non-static method Cache::getLibrary() should not be called statically in /DISK2/www/3114/hnutimysli.cz/www/concrete/libraries/cache.php on line 121 Strict Standards: Non-static method Cache::key() should not be called statically in /DISK2/www/3114/hnutimysli.cz/www/concrete/libraries/cache.php on line 137 Strict Standards: Non-static method Cache::get() should not be called statically in /DISK2/www/3114/hnutimysli.cz/www/concrete/models/attribute/categories/collection.php on line 73 Strict Standards: Non-static method Cache::key() should not be called statically in /DISK2/www/3114/hnutimysli.cz/www/concrete/libraries/cache.php on line 117 Strict Standards: Non-static method Cache::getLibrary() should not be called statically in /DISK2/www/3114/hnutimysli.cz/www/concrete/libraries/cache.php on line 121 Strict Standards: Non-static method Cache::key() should not be called statically in /DISK2/www/3114/hnutimysli.cz/www/concrete/libraries/cache.php on line 137 Strict Standards: Non-static method Cache::get() should not be called statically in /DISK2/www/3114/hnutimysli.cz/www/concrete/models/attribute/categories/collection.php on line 73 Strict Standards: Non-static method Cache::key() should not be called statically in /DISK2/www/3114/hnutimysli.cz/www/concrete/libraries/cache.php on line 117 Strict Standards: Non-static method Cache::getLibrary() should not be called statically in /DISK2/www/3114/hnutimysli.cz/www/concrete/libraries/cache.php on line 121 Strict Standards: Non-static method Cache::key() should not be called statically in /DISK2/www/3114/hnutimysli.cz/www/concrete/libraries/cache.php on line 137 Strict Standards: Non-static method Cache::get() should not be called statically in /DISK2/www/3114/hnutimysli.cz/www/concrete/models/attribute/categories/collection.php on line 73 Strict Standards: Non-static method Cache::key() should not be called statically in /DISK2/www/3114/hnutimysli.cz/www/concrete/libraries/cache.php on line 117 Strict Standards: Non-static method Cache::getLibrary() should not be called statically in /DISK2/www/3114/hnutimysli.cz/www/concrete/libraries/cache.php on line 121 Strict Standards: Non-static method Cache::key() should not be called statically in /DISK2/www/3114/hnutimysli.cz/www/concrete/libraries/cache.php on line 137 Strict Standards: Non-static method Cache::get() should not be called statically in /DISK2/www/3114/hnutimysli.cz/www/concrete/models/attribute/categories/collection.php on line 73 Strict Standards: Non-static method Cache::key() should not be called statically in /DISK2/www/3114/hnutimysli.cz/www/concrete/libraries/cache.php on line 117 Strict Standards: Non-static method Cache::getLibrary() should not be called statically in /DISK2/www/3114/hnutimysli.cz/www/concrete/libraries/cache.php on line 121 Strict Standards: Non-static method Cache::key() should not be called statically in /DISK2/www/3114/hnutimysli.cz/www/concrete/libraries/cache.php on line 137 Strict Standards: Non-static method Loader::db() should not be called statically, assuming $this from incompatible context in /DISK2/www/3114/hnutimysli.cz/www/concrete/libraries/item_list.php on line 144 Strict Standards: Non-static method CollectionVersion::get() should not be called statically, assuming $this from incompatible context in /DISK2/www/3114/hnutimysli.cz/www/concrete/models/collection.php on line 33 Strict Standards: Non-static method PermissionsCache::exists() should not be called statically, assuming $this from incompatible context in /DISK2/www/3114/hnutimysli.cz/www/concrete/models/permissions.php on line 212 Strict Standards: Non-static method PermissionsCache::getIdentifier() should not be called statically, assuming $this from incompatible context in /DISK2/www/3114/hnutimysli.cz/www/concrete/models/permissions.php on line 15 Strict Standards: Non-static method PermissionsCache::getObject() should not be called statically, assuming $this from incompatible context in /DISK2/www/3114/hnutimysli.cz/www/concrete/models/permissions.php on line 213 Strict Standards: Non-static method PermissionsCache::getIdentifier() should not be called statically, assuming $this from incompatible context in /DISK2/www/3114/hnutimysli.cz/www/concrete/models/permissions.php on line 45 Strict Standards: Non-static method CollectionVersion::get() should not be called statically, assuming $this from incompatible context in /DISK2/www/3114/hnutimysli.cz/www/concrete/models/collection.php on line 33 Strict Standards: Non-static method PermissionsCache::exists() should not be called statically, assuming $this from incompatible context in /DISK2/www/3114/hnutimysli.cz/www/concrete/models/permissions.php on line 212 Strict Standards: Non-static method PermissionsCache::getIdentifier() should not be called statically, assuming $this from incompatible context in /DISK2/www/3114/hnutimysli.cz/www/concrete/models/permissions.php on line 15 Strict Standards: Non-static method PermissionsCache::getObject() should not be called statically, assuming $this from incompatible context in /DISK2/www/3114/hnutimysli.cz/www/concrete/models/permissions.php on line 213 Strict Standards: Non-static method PermissionsCache::getIdentifier() should not be called statically, assuming $this from incompatible context in /DISK2/www/3114/hnutimysli.cz/www/concrete/models/permissions.php on line 45 Strict Standards: Non-static method CollectionVersion::get() should not be called statically, assuming $this from incompatible context in /DISK2/www/3114/hnutimysli.cz/www/concrete/models/collection.php on line 33 Strict Standards: Non-static method PermissionsCache::exists() should not be called statically, assuming $this from incompatible context in /DISK2/www/3114/hnutimysli.cz/www/concrete/models/permissions.php on line 212 Strict Standards: Non-static method PermissionsCache::getIdentifier() should not be called statically, assuming $this from incompatible context in /DISK2/www/3114/hnutimysli.cz/www/concrete/models/permissions.php on line 15 Strict Standards: Non-static method PermissionsCache::getObject() should not be called statically, assuming $this from incompatible context in /DISK2/www/3114/hnutimysli.cz/www/concrete/models/permissions.php on line 213 Strict Standards: Non-static method PermissionsCache::getIdentifier() should not be called statically, assuming $this from incompatible context in /DISK2/www/3114/hnutimysli.cz/www/concrete/models/permissions.php on line 45 Strict Standards: Non-static method CollectionVersion::get() should not be called statically, assuming $this from incompatible context in /DISK2/www/3114/hnutimysli.cz/www/concrete/models/collection.php on line 33 Strict Standards: Non-static method PermissionsCache::exists() should not be called statically, assuming $this from incompatible context in /DISK2/www/3114/hnutimysli.cz/www/concrete/models/permissions.php on line 212 Strict Standards: Non-static method PermissionsCache::getIdentifier() should not be called statically, assuming $this from incompatible context in /DISK2/www/3114/hnutimysli.cz/www/concrete/models/permissions.php on line 15 Strict Standards: Non-static method PermissionsCache::getObject() should not be called statically, assuming $this from incompatible context in /DISK2/www/3114/hnutimysli.cz/www/concrete/models/permissions.php on line 213 Strict Standards: Non-static method PermissionsCache::getIdentifier() should not be called statically, assuming $this from incompatible context in /DISK2/www/3114/hnutimysli.cz/www/concrete/models/permissions.php on line 45 Strict Standards: Non-static method CollectionVersion::get() should not be called statically, assuming $this from incompatible context in /DISK2/www/3114/hnutimysli.cz/www/concrete/models/collection.php on line 33 Strict Standards: Non-static method PermissionsCache::exists() should not be called statically, assuming $this from incompatible context in /DISK2/www/3114/hnutimysli.cz/www/concrete/models/permissions.php on line 212 Strict Standards: Non-static method PermissionsCache::getIdentifier() should not be called statically, assuming $this from incompatible context in /DISK2/www/3114/hnutimysli.cz/www/concrete/models/permissions.php on line 15 Strict Standards: Non-static method PermissionsCache::getObject() should not be called statically, assuming $this from incompatible context in /DISK2/www/3114/hnutimysli.cz/www/concrete/models/permissions.php on line 213 Strict Standards: Non-static method PermissionsCache::getIdentifier() should not be called statically, assuming $this from incompatible context in /DISK2/www/3114/hnutimysli.cz/www/concrete/models/permissions.php on line 45 Strict Standards: Non-static method CollectionVersion::get() should not be called statically, assuming $this from incompatible context in /DISK2/www/3114/hnutimysli.cz/www/concrete/models/collection.php on line 33 Strict Standards: Non-static method PermissionsCache::exists() should not be called statically, assuming $this from incompatible context in /DISK2/www/3114/hnutimysli.cz/www/concrete/models/permissions.php on line 212 Strict Standards: Non-static method PermissionsCache::getIdentifier() should not be called statically, assuming $this from incompatible context in /DISK2/www/3114/hnutimysli.cz/www/concrete/models/permissions.php on line 15 Strict Standards: Non-static method PermissionsCache::getObject() should not be called statically, assuming $this from incompatible context in /DISK2/www/3114/hnutimysli.cz/www/concrete/models/permissions.php on line 213 Strict Standards: Non-static method PermissionsCache::getIdentifier() should not be called statically, assuming $this from incompatible context in /DISK2/www/3114/hnutimysli.cz/www/concrete/models/permissions.php on line 45 Strict Standards: Non-static method CollectionVersion::get() should not be called statically, assuming $this from incompatible context in /DISK2/www/3114/hnutimysli.cz/www/concrete/models/collection.php on line 33 Strict Standards: Non-static method PermissionsCache::exists() should not be called statically, assuming $this from incompatible context in /DISK2/www/3114/hnutimysli.cz/www/concrete/models/permissions.php on line 212 Strict Standards: Non-static method PermissionsCache::getIdentifier() should not be called statically, assuming $this from incompatible context in /DISK2/www/3114/hnutimysli.cz/www/concrete/models/permissions.php on line 15 Strict Standards: Non-static method PermissionsCache::getObject() should not be called statically, assuming $this from incompatible context in /DISK2/www/3114/hnutimysli.cz/www/concrete/models/permissions.php on line 213 Strict Standards: Non-static method PermissionsCache::getIdentifier() should not be called statically, assuming $this from incompatible context in /DISK2/www/3114/hnutimysli.cz/www/concrete/models/permissions.php on line 45 Strict Standards: Non-static method CollectionVersion::get() should not be called statically, assuming $this from incompatible context in /DISK2/www/3114/hnutimysli.cz/www/concrete/models/collection.php on line 33 Strict Standards: Non-static method PermissionsCache::exists() should not be called statically, assuming $this from incompatible context in /DISK2/www/3114/hnutimysli.cz/www/concrete/models/permissions.php on line 212 Strict Standards: Non-static method PermissionsCache::getIdentifier() should not be called statically, assuming $this from incompatible context in /DISK2/www/3114/hnutimysli.cz/www/concrete/models/permissions.php on line 15 Strict Standards: Non-static method PermissionsCache::getObject() should not be called statically, assuming $this from incompatible context in /DISK2/www/3114/hnutimysli.cz/www/concrete/models/permissions.php on line 213 Strict Standards: Non-static method PermissionsCache::getIdentifier() should not be called statically, assuming $this from incompatible context in /DISK2/www/3114/hnutimysli.cz/www/concrete/models/permissions.php on line 45 Strict Standards: Non-static method CollectionVersion::get() should not be called statically, assuming $this from incompatible context in /DISK2/www/3114/hnutimysli.cz/www/concrete/models/collection.php on line 33 Strict Standards: Non-static method PermissionsCache::exists() should not be called statically, assuming $this from incompatible context in /DISK2/www/3114/hnutimysli.cz/www/concrete/models/permissions.php on line 212 Strict Standards: Non-static method PermissionsCache::getIdentifier() should not be called statically, assuming $this from incompatible context in /DISK2/www/3114/hnutimysli.cz/www/concrete/models/permissions.php on line 15 Strict Standards: Non-static method PermissionsCache::getObject() should not be called statically, assuming $this from incompatible context in /DISK2/www/3114/hnutimysli.cz/www/concrete/models/permissions.php on line 213 Strict Standards: Non-static method PermissionsCache::getIdentifier() should not be called statically, assuming $this from incompatible context in /DISK2/www/3114/hnutimysli.cz/www/concrete/models/permissions.php on line 45 Strict Standards: Non-static method CollectionVersion::get() should not be called statically, assuming $this from incompatible context in /DISK2/www/3114/hnutimysli.cz/www/concrete/models/collection.php on line 33 Strict Standards: Non-static method PermissionsCache::exists() should not be called statically, assuming $this from incompatible context in /DISK2/www/3114/hnutimysli.cz/www/concrete/models/permissions.php on line 212 Strict Standards: Non-static method PermissionsCache::getIdentifier() should not be called statically, assuming $this from incompatible context in /DISK2/www/3114/hnutimysli.cz/www/concrete/models/permissions.php on line 15 Strict Standards: Non-static method PermissionsCache::getObject() should not be called statically, assuming $this from incompatible context in /DISK2/www/3114/hnutimysli.cz/www/concrete/models/permissions.php on line 213 Strict Standards: Non-static method PermissionsCache::getIdentifier() should not be called statically, assuming $this from incompatible context in /DISK2/www/3114/hnutimysli.cz/www/concrete/models/permissions.php on line 45 Strict Standards: Non-static method CollectionVersion::get() should not be called statically, assuming $this from incompatible context in /DISK2/www/3114/hnutimysli.cz/www/concrete/models/collection.php on line 33 Strict Standards: Non-static method PermissionsCache::exists() should not be called statically, assuming $this from incompatible context in /DISK2/www/3114/hnutimysli.cz/www/concrete/models/permissions.php on line 212 Strict Standards: Non-static method PermissionsCache::getIdentifier() should not be called statically, assuming $this from incompatible context in /DISK2/www/3114/hnutimysli.cz/www/concrete/models/permissions.php on line 15 Strict Standards: Non-static method PermissionsCache::getObject() should not be called statically, assuming $this from incompatible context in /DISK2/www/3114/hnutimysli.cz/www/concrete/models/permissions.php on line 213 Strict Standards: Non-static method PermissionsCache::getIdentifier() should not be called statically, assuming $this from incompatible context in /DISK2/www/3114/hnutimysli.cz/www/concrete/models/permissions.php on line 45 Strict Standards: Non-static method CollectionVersion::get() should not be called statically, assuming $this from incompatible context in /DISK2/www/3114/hnutimysli.cz/www/concrete/models/collection.php on line 33 Strict Standards: Non-static method PermissionsCache::exists() should not be called statically, assuming $this from incompatible context in /DISK2/www/3114/hnutimysli.cz/www/concrete/models/permissions.php on line 212 Strict Standards: Non-static method PermissionsCache::getIdentifier() should not be called statically, assuming $this from incompatible context in /DISK2/www/3114/hnutimysli.cz/www/concrete/models/permissions.php on line 15 Strict Standards: Non-static method PermissionsCache::getObject() should not be called statically, assuming $this from incompatible context in /DISK2/www/3114/hnutimysli.cz/www/concrete/models/permissions.php on line 213 Strict Standards: Non-static method PermissionsCache::getIdentifier() should not be called statically, assuming $this from incompatible context in /DISK2/www/3114/hnutimysli.cz/www/concrete/models/permissions.php on line 45 Strict Standards: Non-static method CollectionVersion::get() should not be called statically, assuming $this from incompatible context in /DISK2/www/3114/hnutimysli.cz/www/concrete/models/collection.php on line 33 Strict Standards: Non-static method PermissionsCache::exists() should not be called statically, assuming $this from incompatible context in /DISK2/www/3114/hnutimysli.cz/www/concrete/models/permissions.php on line 212 Strict Standards: Non-static method PermissionsCache::getIdentifier() should not be called statically, assuming $this from incompatible context in /DISK2/www/3114/hnutimysli.cz/www/concrete/models/permissions.php on line 15 Strict Standards: Non-static method PermissionsCache::getObject() should not be called statically, assuming $this from incompatible context in /DISK2/www/3114/hnutimysli.cz/www/concrete/models/permissions.php on line 213 Strict Standards: Non-static method PermissionsCache::getIdentifier() should not be called statically, assuming $this from incompatible context in /DISK2/www/3114/hnutimysli.cz/www/concrete/models/permissions.php on line 45 Strict Standards: Non-static method CollectionVersion::get() should not be called statically, assuming $this from incompatible context in /DISK2/www/3114/hnutimysli.cz/www/concrete/models/collection.php on line 33 Strict Standards: Non-static method PermissionsCache::exists() should not be called statically, assuming $this from incompatible context in /DISK2/www/3114/hnutimysli.cz/www/concrete/models/permissions.php on line 212 Strict Standards: Non-static method PermissionsCache::getIdentifier() should not be called statically, assuming $this from incompatible context in /DISK2/www/3114/hnutimysli.cz/www/concrete/models/permissions.php on line 15 Strict Standards: Non-static method PermissionsCache::getObject() should not be called statically, assuming $this from incompatible context in /DISK2/www/3114/hnutimysli.cz/www/concrete/models/permissions.php on line 213 Strict Standards: Non-static method PermissionsCache::getIdentifier() should not be called statically, assuming $this from incompatible context in /DISK2/www/3114/hnutimysli.cz/www/concrete/models/permissions.php on line 45 Strict Standards: Non-static method CollectionVersion::get() should not be called statically, assuming $this from incompatible context in /DISK2/www/3114/hnutimysli.cz/www/concrete/models/collection.php on line 33 Strict Standards: Non-static method PermissionsCache::exists() should not be called statically, assuming $this from incompatible context in /DISK2/www/3114/hnutimysli.cz/www/concrete/models/permissions.php on line 212 Strict Standards: Non-static method PermissionsCache::getIdentifier() should not be called statically, assuming $this from incompatible context in /DISK2/www/3114/hnutimysli.cz/www/concrete/models/permissions.php on line 15 Strict Standards: Non-static method PermissionsCache::getObject() should not be called statically, assuming $this from incompatible context in /DISK2/www/3114/hnutimysli.cz/www/concrete/models/permissions.php on line 213 Strict Standards: Non-static method PermissionsCache::getIdentifier() should not be called statically, assuming $this from incompatible context in /DISK2/www/3114/hnutimysli.cz/www/concrete/models/permissions.php on line 45 Strict Standards: Non-static method CollectionVersion::get() should not be called statically, assuming $this from incompatible context in /DISK2/www/3114/hnutimysli.cz/www/concrete/models/collection.php on line 33 Strict Standards: Non-static method PermissionsCache::exists() should not be called statically, assuming $this from incompatible context in /DISK2/www/3114/hnutimysli.cz/www/concrete/models/permissions.php on line 212 Strict Standards: Non-static method PermissionsCache::getIdentifier() should not be called statically, assuming $this from incompatible context in /DISK2/www/3114/hnutimysli.cz/www/concrete/models/permissions.php on line 15 Strict Standards: Non-static method PermissionsCache::getObject() should not be called statically, assuming $this from incompatible context in /DISK2/www/3114/hnutimysli.cz/www/concrete/models/permissions.php on line 213 Strict Standards: Non-static method PermissionsCache::getIdentifier() should not be called statically, assuming $this from incompatible context in /DISK2/www/3114/hnutimysli.cz/www/concrete/models/permissions.php on line 45 Strict Standards: Non-static method CollectionVersion::get() should not be called statically, assuming $this from incompatible context in /DISK2/www/3114/hnutimysli.cz/www/concrete/models/collection.php on line 33 Strict Standards: Non-static method PermissionsCache::exists() should not be called statically, assuming $this from incompatible context in /DISK2/www/3114/hnutimysli.cz/www/concrete/models/permissions.php on line 212 Strict Standards: Non-static method PermissionsCache::getIdentifier() should not be called statically, assuming $this from incompatible context in /DISK2/www/3114/hnutimysli.cz/www/concrete/models/permissions.php on line 15 Strict Standards: Non-static method PermissionsCache::getObject() should not be called statically, assuming $this from incompatible context in /DISK2/www/3114/hnutimysli.cz/www/concrete/models/permissions.php on line 213 Strict Standards: Non-static method PermissionsCache::getIdentifier() should not be called statically, assuming $this from incompatible context in /DISK2/www/3114/hnutimysli.cz/www/concrete/models/permissions.php on line 45 Strict Standards: Non-static method CollectionVersion::get() should not be called statically, assuming $this from incompatible context in /DISK2/www/3114/hnutimysli.cz/www/concrete/models/collection.php on line 33 Strict Standards: Non-static method PermissionsCache::exists() should not be called statically, assuming $this from incompatible context in /DISK2/www/3114/hnutimysli.cz/www/concrete/models/permissions.php on line 212 Strict Standards: Non-static method PermissionsCache::getIdentifier() should not be called statically, assuming $this from incompatible context in /DISK2/www/3114/hnutimysli.cz/www/concrete/models/permissions.php on line 15 Strict Standards: Non-static method PermissionsCache::getObject() should not be called statically, assuming $this from incompatible context in /DISK2/www/3114/hnutimysli.cz/www/concrete/models/permissions.php on line 213 Strict Standards: Non-static method PermissionsCache::getIdentifier() should not be called statically, assuming $this from incompatible context in /DISK2/www/3114/hnutimysli.cz/www/concrete/models/permissions.php on line 45 Strict Standards: Non-static method CollectionVersion::get() should not be called statically, assuming $this from incompatible context in /DISK2/www/3114/hnutimysli.cz/www/concrete/models/collection.php on line 33 Strict Standards: Non-static method PermissionsCache::exists() should not be called statically, assuming $this from incompatible context in /DISK2/www/3114/hnutimysli.cz/www/concrete/models/permissions.php on line 212 Strict Standards: Non-static method PermissionsCache::getIdentifier() should not be called statically, assuming $this from incompatible context in /DISK2/www/3114/hnutimysli.cz/www/concrete/models/permissions.php on line 15 Strict Standards: Non-static method PermissionsCache::getObject() should not be called statically, assuming $this from incompatible context in /DISK2/www/3114/hnutimysli.cz/www/concrete/models/permissions.php on line 213 Strict Standards: Non-static method PermissionsCache::getIdentifier() should not be called statically, assuming $this from incompatible context in /DISK2/www/3114/hnutimysli.cz/www/concrete/models/permissions.php on line 45 Strict Standards: Non-static method CollectionVersion::get() should not be called statically, assuming $this from incompatible context in /DISK2/www/3114/hnutimysli.cz/www/concrete/models/collection.php on line 33 Strict Standards: Non-static method PermissionsCache::exists() should not be called statically, assuming $this from incompatible context in /DISK2/www/3114/hnutimysli.cz/www/concrete/models/permissions.php on line 212 Strict Standards: Non-static method PermissionsCache::getIdentifier() should not be called statically, assuming $this from incompatible context in /DISK2/www/3114/hnutimysli.cz/www/concrete/models/permissions.php on line 15 Strict Standards: Non-static method PermissionsCache::getObject() should not be called statically, assuming $this from incompatible context in /DISK2/www/3114/hnutimysli.cz/www/concrete/models/permissions.php on line 213 Strict Standards: Non-static method PermissionsCache::getIdentifier() should not be called statically, assuming $this from incompatible context in /DISK2/www/3114/hnutimysli.cz/www/concrete/models/permissions.php on line 45 Strict Standards: Non-static method CollectionVersion::get() should not be called statically, assuming $this from incompatible context in /DISK2/www/3114/hnutimysli.cz/www/concrete/models/collection.php on line 33 Strict Standards: Non-static method PermissionsCache::exists() should not be called statically, assuming $this from incompatible context in /DISK2/www/3114/hnutimysli.cz/www/concrete/models/permissions.php on line 212 Strict Standards: Non-static method PermissionsCache::getIdentifier() should not be called statically, assuming $this from incompatible context in /DISK2/www/3114/hnutimysli.cz/www/concrete/models/permissions.php on line 15 Strict Standards: Non-static method PermissionsCache::getObject() should not be called statically, assuming $this from incompatible context in /DISK2/www/3114/hnutimysli.cz/www/concrete/models/permissions.php on line 213 Strict Standards: Non-static method PermissionsCache::getIdentifier() should not be called statically, assuming $this from incompatible context in /DISK2/www/3114/hnutimysli.cz/www/concrete/models/permissions.php on line 45 Strict Standards: Non-static method CollectionVersion::get() should not be called statically, assuming $this from incompatible context in /DISK2/www/3114/hnutimysli.cz/www/concrete/models/collection.php on line 33 Strict Standards: Non-static method PermissionsCache::exists() should not be called statically, assuming $this from incompatible context in /DISK2/www/3114/hnutimysli.cz/www/concrete/models/permissions.php on line 212 Strict Standards: Non-static method PermissionsCache::getIdentifier() should not be called statically, assuming $this from incompatible context in /DISK2/www/3114/hnutimysli.cz/www/concrete/models/permissions.php on line 15 Strict Standards: Non-static method PermissionsCache::getObject() should not be called statically, assuming $this from incompatible context in /DISK2/www/3114/hnutimysli.cz/www/concrete/models/permissions.php on line 213 Strict Standards: Non-static method PermissionsCache::getIdentifier() should not be called statically, assuming $this from incompatible context in /DISK2/www/3114/hnutimysli.cz/www/concrete/models/permissions.php on line 45 Strict Standards: Non-static method CollectionVersion::get() should not be called statically, assuming $this from incompatible context in /DISK2/www/3114/hnutimysli.cz/www/concrete/models/collection.php on line 33 Strict Standards: Non-static method PermissionsCache::exists() should not be called statically, assuming $this from incompatible context in /DISK2/www/3114/hnutimysli.cz/www/concrete/models/permissions.php on line 212 Strict Standards: Non-static method PermissionsCache::getIdentifier() should not be called statically, assuming $this from incompatible context in /DISK2/www/3114/hnutimysli.cz/www/concrete/models/permissions.php on line 15 Strict Standards: Non-static method PermissionsCache::getObject() should not be called statically, assuming $this from incompatible context in /DISK2/www/3114/hnutimysli.cz/www/concrete/models/permissions.php on line 213 Strict Standards: Non-static method PermissionsCache::getIdentifier() should not be called statically, assuming $this from incompatible context in /DISK2/www/3114/hnutimysli.cz/www/concrete/models/permissions.php on line 45 Strict Standards: Non-static method CollectionVersion::get() should not be called statically, assuming $this from incompatible context in /DISK2/www/3114/hnutimysli.cz/www/concrete/models/collection.php on line 33 Strict Standards: Non-static method PermissionsCache::exists() should not be called statically, assuming $this from incompatible context in /DISK2/www/3114/hnutimysli.cz/www/concrete/models/permissions.php on line 212 Strict Standards: Non-static method PermissionsCache::getIdentifier() should not be called statically, assuming $this from incompatible context in /DISK2/www/3114/hnutimysli.cz/www/concrete/models/permissions.php on line 15 Strict Standards: Non-static method PermissionsCache::getObject() should not be called statically, assuming $this from incompatible context in /DISK2/www/3114/hnutimysli.cz/www/concrete/models/permissions.php on line 213 Strict Standards: Non-static method PermissionsCache::getIdentifier() should not be called statically, assuming $this from incompatible context in /DISK2/www/3114/hnutimysli.cz/www/concrete/models/permissions.php on line 45 Strict Standards: Non-static method CollectionVersion::get() should not be called statically, assuming $this from incompatible context in /DISK2/www/3114/hnutimysli.cz/www/concrete/models/collection.php on line 33 Strict Standards: Non-static method PermissionsCache::exists() should not be called statically, assuming $this from incompatible context in /DISK2/www/3114/hnutimysli.cz/www/concrete/models/permissions.php on line 212 Strict Standards: Non-static method PermissionsCache::getIdentifier() should not be called statically, assuming $this from incompatible context in /DISK2/www/3114/hnutimysli.cz/www/concrete/models/permissions.php on line 15 Strict Standards: Non-static method PermissionsCache::getObject() should not be called statically, assuming $this from incompatible context in /DISK2/www/3114/hnutimysli.cz/www/concrete/models/permissions.php on line 213 Strict Standards: Non-static method PermissionsCache::getIdentifier() should not be called statically, assuming $this from incompatible context in /DISK2/www/3114/hnutimysli.cz/www/concrete/models/permissions.php on line 45 Strict Standards: Non-static method CollectionVersion::get() should not be called statically, assuming $this from incompatible context in /DISK2/www/3114/hnutimysli.cz/www/concrete/models/collection.php on line 33 Strict Standards: Non-static method PermissionsCache::exists() should not be called statically, assuming $this from incompatible context in /DISK2/www/3114/hnutimysli.cz/www/concrete/models/permissions.php on line 212 Strict Standards: Non-static method PermissionsCache::getIdentifier() should not be called statically, assuming $this from incompatible context in /DISK2/www/3114/hnutimysli.cz/www/concrete/models/permissions.php on line 15 Strict Standards: Non-static method PermissionsCache::getObject() should not be called statically, assuming $this from incompatible context in /DISK2/www/3114/hnutimysli.cz/www/concrete/models/permissions.php on line 213 Strict Standards: Non-static method PermissionsCache::getIdentifier() should not be called statically, assuming $this from incompatible context in /DISK2/www/3114/hnutimysli.cz/www/concrete/models/permissions.php on line 45 Strict Standards: Non-static method CollectionVersion::get() should not be called statically, assuming $this from incompatible context in /DISK2/www/3114/hnutimysli.cz/www/concrete/models/collection.php on line 33 Strict Standards: Non-static method PermissionsCache::exists() should not be called statically, assuming $this from incompatible context in /DISK2/www/3114/hnutimysli.cz/www/concrete/models/permissions.php on line 212 Strict Standards: Non-static method PermissionsCache::getIdentifier() should not be called statically, assuming $this from incompatible context in /DISK2/www/3114/hnutimysli.cz/www/concrete/models/permissions.php on line 15 Strict Standards: Non-static method PermissionsCache::getObject() should not be called statically, assuming $this from incompatible context in /DISK2/www/3114/hnutimysli.cz/www/concrete/models/permissions.php on line 213 Strict Standards: Non-static method PermissionsCache::getIdentifier() should not be called statically, assuming $this from incompatible context in /DISK2/www/3114/hnutimysli.cz/www/concrete/models/permissions.php on line 45 Strict Standards: Non-static method CollectionVersion::get() should not be called statically, assuming $this from incompatible context in /DISK2/www/3114/hnutimysli.cz/www/concrete/models/collection.php on line 33 Strict Standards: Non-static method PermissionsCache::exists() should not be called statically, assuming $this from incompatible context in /DISK2/www/3114/hnutimysli.cz/www/concrete/models/permissions.php on line 212 Strict Standards: Non-static method PermissionsCache::getIdentifier() should not be called statically, assuming $this from incompatible context in /DISK2/www/3114/hnutimysli.cz/www/concrete/models/permissions.php on line 15 Strict Standards: Non-static method PermissionsCache::getObject() should not be called statically, assuming $this from incompatible context in /DISK2/www/3114/hnutimysli.cz/www/concrete/models/permissions.php on line 213 Strict Standards: Non-static method PermissionsCache::getIdentifier() should not be called statically, assuming $this from incompatible context in /DISK2/www/3114/hnutimysli.cz/www/concrete/models/permissions.php on line 45 Strict Standards: Non-static method CollectionVersion::get() should not be called statically, assuming $this from incompatible context in /DISK2/www/3114/hnutimysli.cz/www/concrete/models/collection.php on line 33 Strict Standards: Non-static method PermissionsCache::exists() should not be called statically, assuming $this from incompatible context in /DISK2/www/3114/hnutimysli.cz/www/concrete/models/permissions.php on line 212 Strict Standards: Non-static method PermissionsCache::getIdentifier() should not be called statically, assuming $this from incompatible context in /DISK2/www/3114/hnutimysli.cz/www/concrete/models/permissions.php on line 15 Strict Standards: Non-static method PermissionsCache::getObject() should not be called statically, assuming $this from incompatible context in /DISK2/www/3114/hnutimysli.cz/www/concrete/models/permissions.php on line 213 Strict Standards: Non-static method PermissionsCache::getIdentifier() should not be called statically, assuming $this from incompatible context in /DISK2/www/3114/hnutimysli.cz/www/concrete/models/permissions.php on line 45 Strict Standards: Non-static method CollectionVersion::get() should not be called statically, assuming $this from incompatible context in /DISK2/www/3114/hnutimysli.cz/www/concrete/models/collection.php on line 33 Strict Standards: Non-static method PermissionsCache::exists() should not be called statically, assuming $this from incompatible context in /DISK2/www/3114/hnutimysli.cz/www/concrete/models/permissions.php on line 212 Strict Standards: Non-static method PermissionsCache::getIdentifier() should not be called statically, assuming $this from incompatible context in /DISK2/www/3114/hnutimysli.cz/www/concrete/models/permissions.php on line 15 Strict Standards: Non-static method PermissionsCache::getObject() should not be called statically, assuming $this from incompatible context in /DISK2/www/3114/hnutimysli.cz/www/concrete/models/permissions.php on line 213 Strict Standards: Non-static method PermissionsCache::getIdentifier() should not be called statically, assuming $this from incompatible context in /DISK2/www/3114/hnutimysli.cz/www/concrete/models/permissions.php on line 45 Strict Standards: Non-static method CollectionVersion::get() should not be called statically, assuming $this from incompatible context in /DISK2/www/3114/hnutimysli.cz/www/concrete/models/collection.php on line 33 Strict Standards: Non-static method PermissionsCache::exists() should not be called statically, assuming $this from incompatible context in /DISK2/www/3114/hnutimysli.cz/www/concrete/models/permissions.php on line 212 Strict Standards: Non-static method PermissionsCache::getIdentifier() should not be called statically, assuming $this from incompatible context in /DISK2/www/3114/hnutimysli.cz/www/concrete/models/permissions.php on line 15 Strict Standards: Non-static method PermissionsCache::getObject() should not be called statically, assuming $this from incompatible context in /DISK2/www/3114/hnutimysli.cz/www/concrete/models/permissions.php on line 213 Strict Standards: Non-static method PermissionsCache::getIdentifier() should not be called statically, assuming $this from incompatible context in /DISK2/www/3114/hnutimysli.cz/www/concrete/models/permissions.php on line 45 Strict Standards: Non-static method CollectionVersion::get() should not be called statically, assuming $this from incompatible context in /DISK2/www/3114/hnutimysli.cz/www/concrete/models/collection.php on line 33 Strict Standards: Non-static method PermissionsCache::exists() should not be called statically, assuming $this from incompatible context in /DISK2/www/3114/hnutimysli.cz/www/concrete/models/permissions.php on line 212 Strict Standards: Non-static method PermissionsCache::getIdentifier() should not be called statically, assuming $this from incompatible context in /DISK2/www/3114/hnutimysli.cz/www/concrete/models/permissions.php on line 15 Strict Standards: Non-static method PermissionsCache::getObject() should not be called statically, assuming $this from incompatible context in /DISK2/www/3114/hnutimysli.cz/www/concrete/models/permissions.php on line 213 Strict Standards: Non-static method PermissionsCache::getIdentifier() should not be called statically, assuming $this from incompatible context in /DISK2/www/3114/hnutimysli.cz/www/concrete/models/permissions.php on line 45 Strict Standards: Non-static method CollectionVersion::get() should not be called statically, assuming $this from incompatible context in /DISK2/www/3114/hnutimysli.cz/www/concrete/models/collection.php on line 33 Strict Standards: Non-static method PermissionsCache::exists() should not be called statically, assuming $this from incompatible context in /DISK2/www/3114/hnutimysli.cz/www/concrete/models/permissions.php on line 212 Strict Standards: Non-static method PermissionsCache::getIdentifier() should not be called statically, assuming $this from incompatible context in /DISK2/www/3114/hnutimysli.cz/www/concrete/models/permissions.php on line 15 Strict Standards: Non-static method PermissionsCache::getObject() should not be called statically, assuming $this from incompatible context in /DISK2/www/3114/hnutimysli.cz/www/concrete/models/permissions.php on line 213 Strict Standards: Non-static method PermissionsCache::getIdentifier() should not be called statically, assuming $this from incompatible context in /DISK2/www/3114/hnutimysli.cz/www/concrete/models/permissions.php on line 45 Strict Standards: Non-static method CollectionVersion::get() should not be called statically, assuming $this from incompatible context in /DISK2/www/3114/hnutimysli.cz/www/concrete/models/collection.php on line 33 Strict Standards: Non-static method PermissionsCache::exists() should not be called statically, assuming $this from incompatible context in /DISK2/www/3114/hnutimysli.cz/www/concrete/models/permissions.php on line 212 Strict Standards: Non-static method PermissionsCache::getIdentifier() should not be called statically, assuming $this from incompatible context in /DISK2/www/3114/hnutimysli.cz/www/concrete/models/permissions.php on line 15 Strict Standards: Non-static method PermissionsCache::getObject() should not be called statically, assuming $this from incompatible context in /DISK2/www/3114/hnutimysli.cz/www/concrete/models/permissions.php on line 213 Strict Standards: Non-static method PermissionsCache::getIdentifier() should not be called statically, assuming $this from incompatible context in /DISK2/www/3114/hnutimysli.cz/www/concrete/models/permissions.php on line 45 Strict Standards: Non-static method CollectionVersion::get() should not be called statically, assuming $this from incompatible context in /DISK2/www/3114/hnutimysli.cz/www/concrete/models/collection.php on line 33 Strict Standards: Non-static method PermissionsCache::exists() should not be called statically, assuming $this from incompatible context in /DISK2/www/3114/hnutimysli.cz/www/concrete/models/permissions.php on line 212 Strict Standards: Non-static method PermissionsCache::getIdentifier() should not be called statically, assuming $this from incompatible context in /DISK2/www/3114/hnutimysli.cz/www/concrete/models/permissions.php on line 15 Strict Standards: Non-static method PermissionsCache::getObject() should not be called statically, assuming $this from incompatible context in /DISK2/www/3114/hnutimysli.cz/www/concrete/models/permissions.php on line 213 Strict Standards: Non-static method PermissionsCache::getIdentifier() should not be called statically, assuming $this from incompatible context in /DISK2/www/3114/hnutimysli.cz/www/concrete/models/permissions.php on line 45 Strict Standards: Non-static method Loader::db() should not be called statically, assuming $this from incompatible context in /DISK2/www/3114/hnutimysli.cz/www/concrete/models/block.php on line 557 Strict Standards: Non-static method Loader::helper() should not be called statically, assuming $this from incompatible context in /DISK2/www/3114/hnutimysli.cz/www/concrete/blocks/next_previous/view.php on line 3
Comments:
Strict Standards: Non-static method Cache::get() should not be called statically in /DISK2/www/3114/hnutimysli.cz/www/concrete/models/block.php on line 57 Strict Standards: Non-static method Cache::key() should not be called statically in /DISK2/www/3114/hnutimysli.cz/www/concrete/libraries/cache.php on line 117 Strict Standards: Non-static method Cache::getLibrary() should not be called statically in /DISK2/www/3114/hnutimysli.cz/www/concrete/libraries/cache.php on line 121 Strict Standards: Non-static method Cache::key() should not be called statically in /DISK2/www/3114/hnutimysli.cz/www/concrete/libraries/cache.php on line 137 Strict Standards: Non-static method Loader::helper() should not be called statically, assuming $this from incompatible context in /DISK2/www/3114/hnutimysli.cz/www/concrete/libraries/controller.php on line 47 Strict Standards: Non-static method Object::camelcase() should not be called statically, assuming $this from incompatible context in /DISK2/www/3114/hnutimysli.cz/www/concrete/libraries/loader.php on line 259 Strict Standards: Non-static method Loader::db() should not be called statically in /DISK2/www/3114/hnutimysli.cz/www/concrete/blocks/guestbook/controller.php on line 454 Strict Standards: Non-static method Cache::get() should not be called statically in /DISK2/www/3114/hnutimysli.cz/www/concrete/models/block.php on line 57 Strict Standards: Non-static method Cache::key() should not be called statically in /DISK2/www/3114/hnutimysli.cz/www/concrete/libraries/cache.php on line 117 Strict Standards: Non-static method Cache::getLibrary() should not be called statically in /DISK2/www/3114/hnutimysli.cz/www/concrete/libraries/cache.php on line 121 Strict Standards: Non-static method Cache::key() should not be called statically in /DISK2/www/3114/hnutimysli.cz/www/concrete/libraries/cache.php on line 137 Strict Standards: Non-static method Loader::helper() should not be called statically, assuming $this from incompatible context in /DISK2/www/3114/hnutimysli.cz/www/concrete/libraries/controller.php on line 47 Strict Standards: Non-static method Object::camelcase() should not be called statically, assuming $this from incompatible context in /DISK2/www/3114/hnutimysli.cz/www/concrete/libraries/loader.php on line 259 Strict Standards: Only variables should be passed by reference in /DISK2/www/3114/hnutimysli.cz/www/concrete/libraries/block_controller.php on line 149 Strict Standards: Non-static method PermissionsCache::exists() should not be called statically, assuming $this from incompatible context in /DISK2/www/3114/hnutimysli.cz/www/concrete/models/permissions.php on line 212 Strict Standards: Non-static method PermissionsCache::getIdentifier() should not be called statically, assuming $this from incompatible context in /DISK2/www/3114/hnutimysli.cz/www/concrete/models/permissions.php on line 15 Strict Standards: Non-static method PermissionsCache::getObject() should not be called statically, assuming $this from incompatible context in /DISK2/www/3114/hnutimysli.cz/www/concrete/models/permissions.php on line 213 Strict Standards: Non-static method PermissionsCache::getIdentifier() should not be called statically, assuming $this from incompatible context in /DISK2/www/3114/hnutimysli.cz/www/concrete/models/permissions.php on line 45
Posted by
akajgiafigowa
on
Apr 26th, 2018
http:/// - .ankor .ankor http:///
Posted by
imezarale
on
Apr 26th, 2018
http://doxycycline-cheapbuy.site/ - doxycycline-cheapbuy.site.ankor onlinebuycytotec.site.ankor http://tadalafilcialis-cheapestprice.site/
Posted by
iforicuju
on
Apr 26th, 2018
http://doxycycline-cheapbuy.site/ - doxycycline-cheapbuy.site.ankor onlinebuycytotec.site.ankor http://tadalafilcialis-cheapestprice.site/
Posted by
ahehumlabe
on
Apr 26th, 2018
http://doxycycline-cheapbuy.site/ - doxycycline-cheapbuy.site.ankor onlinebuycytotec.site.ankor http://tadalafilcialis-cheapestprice.site/
Leave a Reply
Strict Standards: Non-static method View::getInstance() should not be called statically, assuming $this from incompatible context in /DISK2/www/3114/hnutimysli.cz/www/concrete/models/page.php on line 128 Strict Standards: Non-static method Loader::element() should not be called statically, assuming $this from incompatible context in /DISK2/www/3114/hnutimysli.cz/www/concrete/libraries/block_view.php on line 57 Strict Standards: Non-static method Loader::db() should not be called statically, assuming $this from incompatible context in /DISK2/www/3114/hnutimysli.cz/www/concrete/models/collection.php on line 415 Strict Standards: Non-static method View::getInstance() should not be called statically, assuming $this from incompatible context in /DISK2/www/3114/hnutimysli.cz/www/concrete/models/page.php on line 128